Pick Number 12: Muggsy Bogues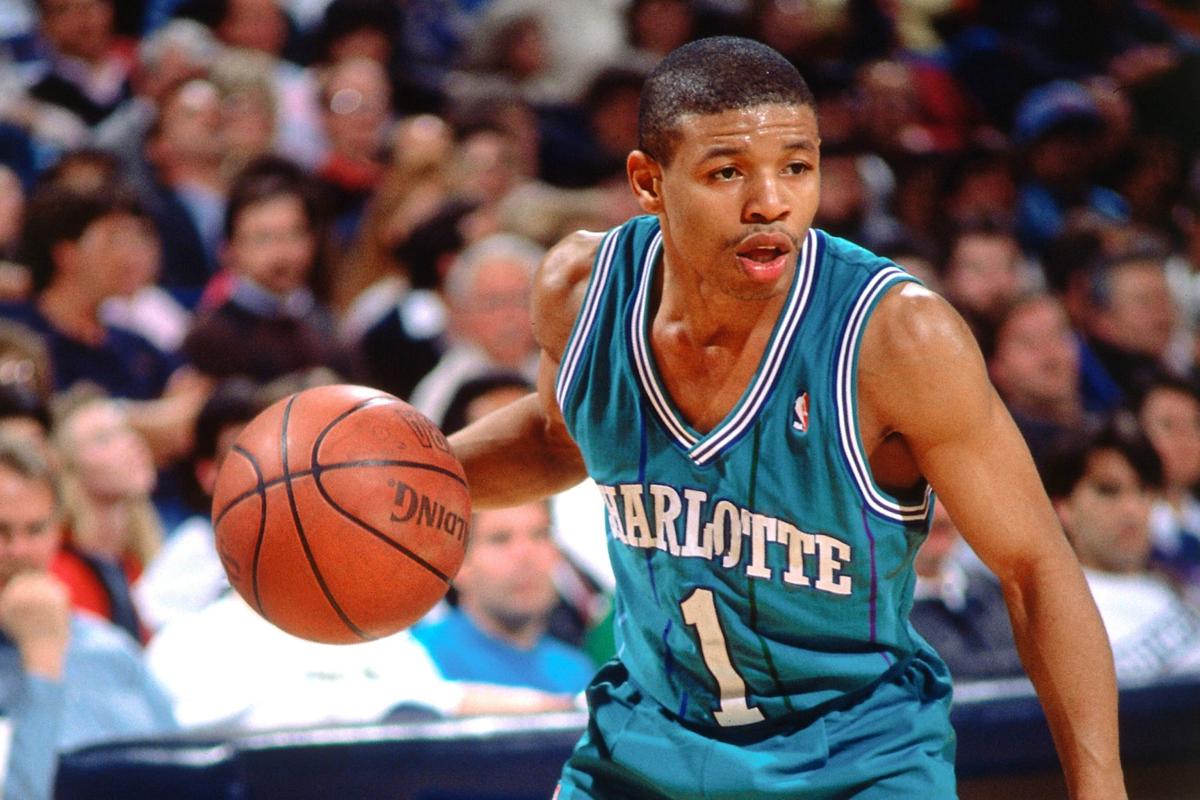 This pick was very difficult to call, as Julius Erving was technically also selected with the No.12 pick, but Muggsy won out because he actually played for the team that drafted him, unlike Erving who chose to go to the fledgling ABA instead of joining Oscar Robertson and Kareem Abdul-Jabbar at Milwaukee, who drafted him at No.12 in the 1972 NBA draft.
However, Bogues was no slouch either. The shortest player in NBA history, the 5'3 Bogues was drafted No.12 in the talent-laden 1987 draft by the Washington Bullets, where he coincidentally played with the tallest ever NBA player, 7'7 Manute Bol. However, Bogues made a name for himself when he was selected in an expansion draft by the newly-formed Charlotte Hornets. While at the Hornets, Bogues put up relatively low averages of just 8.8 points, 8.8 assists, and 2.9 rebounds over 632 games. However, this was enough, as he was on teams with talented scorers like Larry Johnson and Alonzo Mourning. Despite the fact that he played with those two superstars, it is Bogues who holds more Hornets records, having dished out an incredible 5557 assists and 1067 steals.
Although Bogues is not a stat-heavy player and looks downright mediocre stat-wise, he was an incredible player who was an integral part of the best team the Charlotte Hornets have ever had.
Join the Discussion