Jeremy Lin's Emotional Speech & Heartfelt Journey
Jeremy Lin has had a hell of a ride thus far.
If you have been paying attention his basketball career, then you know his path has consisted of many turns & twists, but more significantly highs & lows.
After capturing his first NBA title with the Toronto Raptors last season, Jeremy Lin now (re)confronts the most uncomfortable process throughout his career; free agency.
Every year, Jeremy Lin has dealt with the drama and uncertainty of free agency. Most NBA fans look at summer free agency as something glamourous; KD moves to Brooklyn, Kawhi takes his talents to LA, Woj is dropping bombs left and right. What's not to love? But, for the players like Jeremy Lin that fall between the cracks, this is an extremely stressful and sad time.
Jeremy Lin said on Good TV recently: "In English there's a saying, 'once you hit rock bottom, the only way is up.' But rock bottom just seems to keep getting more and more rock bottom for me. So, free agency has been tough. Because I feel like in some ways the NBA's kind of given up on me."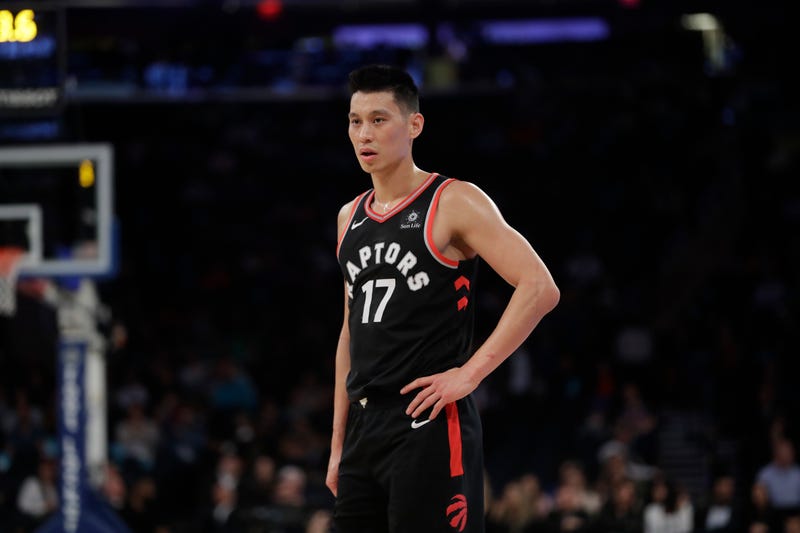 If the Toronto Raptors chose not the sign Jeremy Lin, this year will be the 9th team he's played for during his 10-year career.

In 2011, you wouldn't have guessed this is what Jeremy Lin's NBA timeline would look like. In only his 2nd NBA season, he appeared to be one of the most promising players of his class. Jeremy Lin happened to be at the right place at the right time; New York.
The Knicks were beat up with both of their stars Amar'e Stoudemire and Carmelo Anthony out due to injuries. A restless New York fanbase needed hope and a story, Jeremy Lin provided.
The 2nd year player was a sensation, the talk of the city, then the nation. Jeremy Lin was playing quality basketball and the Knicks (for once) were picking up wins. But more importantly, he gifted basketball fans some of the most memorable moments of the season.
It was literally Linsanity.
The young Jeremy Lin averaged about 15 points per game on 45% shooting and 6 assists per game and hit multiple game-winners in only 26 minutes played per game.
Well, for Knicks owner James Dolan, this wasn't enough. The inevitably heavy price the Knicks felt they would have to pay to keep the young talent wasn't worth it in their eyes. With 2 (injured) stars on the roster, the Knicks weren't interested in making it work.
Jeremy Lin has been team surfing his way through his NBA career ever since that season and has yet to earn the quality minutes he had in New York.
"This Journey in the NBA, it's been a long journey and I feel like I never cheated the process…But my path hasn't always been that easy and I feel like for me, I've taken a lot of hits and I've taken hit after hit after hit. And even in this situation I feel like I always got back on my feet."- Jeremy Lin
Jeremy Lin's path has indeed been unique.

Before Jeremy Lin joined the Golden State Warriors in 2010 as an undrafted player, he was a college basketball player at Harvard. If you noticed Lin has a good head on his shoulders, more well-spoken than most TV personalities, a sharp guy overall, then you're probably not surprised that he attended Harvard.
Fun fact: Jeremy Lin is the ONLY Harvard basketball player to make it to the NBA since 1954. Pretty Linsane if you ask me…
In Lin's senior year at Harvard, he averaged 16.4 ppg, 4.4 rpg, 4.5 apg, 2.4 spg, and shot 51.9%.
After joining the Warriors as an undrafted free agent, then playing with the Knicks, Lin played for the Rockets, Lakers, Hornets, Nets, Hawks, and then picked up a ring with the Raptors in 2019.
You'd think the Raptors would be willing to give Jeremy Lin a solid chance after losing Kawhi Leonard and missing out on all the highly ranked free agents.
"After the season I had to get ready for this Asia trip and it was the last thing I wanted to do. Cause I knew for six weeks I would have to put on a smile. I would have to talk about a championship that I don't feel like I really earned, I'll talk about the future that I don't know if I want to have, and honestly it's embarrassing."
The struggle is real for Lin and many NBA players. They deal with the discomfiture of their name being dragged through the mud by critics and "analysts". But, with the average NBA salary being roughly $6 million a year, most fans would argue that negative press is a price well worth paying for the money and fame.

Nevertheless, Jeremy Lin believes otherwise:
"I always tell myself if I have a son, I don't want him to make the NBA. You don't have to deal with fame, you don't have to deal with living your life and having all your failures on display to the whole world."
Pretty depressing, yet powerful and insightful words.
Maybe he's right. The bright lights and fat checks come with a few thick strings attached. But even through all the ups, and now the downs, Jeremy Lin isn't going to give up.
Jeremy said on Good TV: "I came here with three basic points… Number one, don't give up. There is pain in the waiting, but it reveals your character. My second point. Don't give in. Because in your waiting there is purpose, it reveals your fears and god never wastes your pain. My last point. Don't lose hope… If there's no hope, there's no point."
Whether or not Jeremy Lin gets the contract he desires, he's proven to be resilient, a fighter.

Subscribe to Our Youtube!
Playmaker HQ
Playmaker Training