BIG3 Week 7: Nate Robinson Returns To Chicago, Power Rankings, & Must-See Matchups
Before we cover everything that is in store for Week 7, lets address the latest moves around the league.
The trade block has been hot and free agency has been hotter.
Carlos Boozer is on Power, Ghost Ballers picked up Solomon Jones, Xavier Silas is a Ball Hog, Qyntel Woods and Samardo Samuels are now on Trilogy, Al Thornton is a 3 Headed Monster, and Tre Simmons & Sam Young are available. But, the biggest trade was the Triplets acquiring Jamario Moon and the Ghost Ballers receiving Chris Johnson in return.
Right after Power looks to at the top of the league, the Triplets make a power-move of their own. Jamario Moon gives the Triplets another sharpshooter + much needed size, a dual threat weapon that will pair up nicely with Joe Johnson.
Chris Johnson is a reliable, strong defensive guard that the Ghost Ballers need right now.
Let's see if any of these key acquisitions shifted the Power Rankings…
1. Power (4-1)

After beating the (previously) undefeated Triplets and remaining on a hot streak, we have to give the reigning champs the benefit of the doubt. Last time we checked, Power still has two of the top 10 scorers, Corey Maggette (21.5 ppg) & Cuttino Mobley (17.0 ppg).
2. Triplets (5-1)

This team is nearly tied with Power at #1, especially after adding Jamario Moon. Triplets just got another scorer on their team, as if Joe Johnson wasn't already enough.
3. Enemies (3-2)

The Enemies have finally put the pieces together. Royce White is a sound leader at "point-forward", Gilbert Arenas is still a threat, and Craig Smith continues to be the surprise star of the season. Currently, Craig Smith ranks 3rd in points per game with 21.
4. Killer 3's (4-2)

Stephen Jackson and the Killer 3's have been steady throughout season. Let's see if they can become special come the playoffs.
5. 3's Company (3-3)

Who would have guessed this team would be here after a pathetic start to the season. After having an 0-3 record, 3's Company have now won 3 in a row and have quickly become the hottest team in the BIG3. This is largely due to Andre Emmett stepping up these last two weeks, scoring 24 points and grabbing 14 rebounds last week and 23 points and 9 rebounds in Week 5. He was named Player of The Week for Week 5 & 6, he now ranks 7th in scoring with 16.5 ppg.
6. Trilogy (3-2)
Another team that had a rough start to the season but is now in the mix. David Hawkins has been consistent in the scoring game and Trilogy finally looks to be on the right track.
7. Bivouac (3-3)
Once again, we can't figure this team out. They typically win the games they're deemed to lose, and vice versa. This team is stacked on paper with Josh Smith and 9th ranked scorer Will Bynum (15 ppg), but they remain .500. Let's see what Bivouac can do late in the season.
8. Tri-State (2-3)
It's been a disappointing season for Tri-State. Captain Jermaine O'Neal had to step away, Nate Robinson has had a slow start, and despite Amar'e Stoudemire's best effort, this team loses often. But they have the talent to turn it around.
9. Aliens (2-4)
While this team has the second-worst record in the league, we recognize their potential to string a few wins together and change the narrative. Greg Oden has improved as the season has progressed and Brandon Rush can pop off at any time. This team still have a little life left.
10. 3 Headed Monsters (2-3)
The monsters have endured a couple of close and very tough loses. This team has been through some ups and downs, but the veteran leadership on here is good enough to make a final positive push in the 2nd half of the season.
11. Ghost Ballers (2-3)
They need some help. Their point differential on the season is -30 points. Ghost Ballers aren't just losing; they're getting blown out.
12. Ball Hogs (0-6)
This team has been god-awful. We're 7 weeks in and the Ball Hogs have yet to win a game. With a brutal point differential of -72 points, it's clear they are getting killed every game and seemingly never have a chance to win. The White Mamba deserves better.
After half the league had a bye-week, we're back to full speed, all teams will play.
Among the most anticipated games are Power vs Enemies & Triplets vs 3 Headed Monsters. But the moment fans are waiting for is Nate Robinson's return to Chicago.
Nate was star in Chi-Town, the city considers him as one of their own. He only played one year for the Bulls, but it was one of his best seasons in the NBA. He played all 82 games of the season, shot nearly 41% from 3-point range, & helped lead the Bulls the playoffs.
The city loves him for what he did in a short amount of time, but also because he represents the heart and tenacity of Chicago.
Former NBA All-Star and Chicago Bull Carlos Boozer will also be making his return to the Chicago area this Saturday. The power forward was a key piece of the Bulls run during the Derrick Rose era.
Let's look at the matchups to look forward to this weekend.
Josh Smith vs Stephen Jackson

Both bullies and gifted scorers.
Josh Smith dominated the Aliens last week with 18 points and 18 rebounds. (Yea, 18 & 18). While Stephen Jackson had a slower week than usual with 10 points and 7 rebounds in a loss to 3's Company.
Athletically, Josh Smith is a tough matchup for Stak. Smitty is going to drive, cut, pull-up, and fight for every board.
Stephen Jackson is coming off a poor performance and loss, so we expect him to turn it up a notch offensively as well.
Our stat prediction:
Josh Smith: 19 points, 13 rebounds, 4 assists.
Stephen Jackson: 17 points, 4 rebounds, (3) 3-point shots made.
You can watch this matchup live Saturday (8/3) on CBS & the CBS Sports Network at 3pm Est.
Corey Maggette vs Craig Smith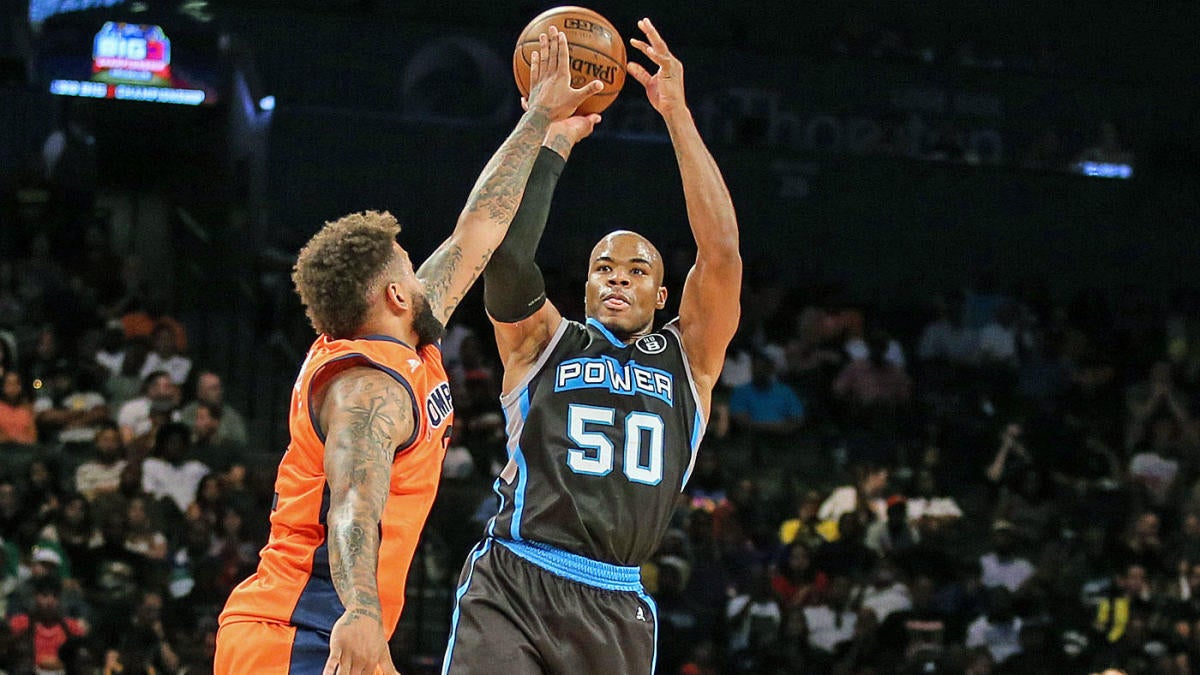 Bigtime matchup here.
The number 2 and 3 scorers go head to head.
Both men play a similar game, but Maggette has the edge in speed and Smith has the shooting advantage. Craig Smith is shooting 40.6% from 3-point range this season, while Maggette is only shooting 33.3% from 3-point land.
Nevertheless, Corey Maggette might be the high scorer when its all said and done because he'll be able to expose Craig Smith's defense with his handles, playmaking, and overall athleticism.
We believe Corey Maggette will drop a solid 20 points with 7 rebounds and 5 assists in a close win over the enemies on Saturday (8/3) at 2pm Est.
Nate Robinson vs Ricky Davis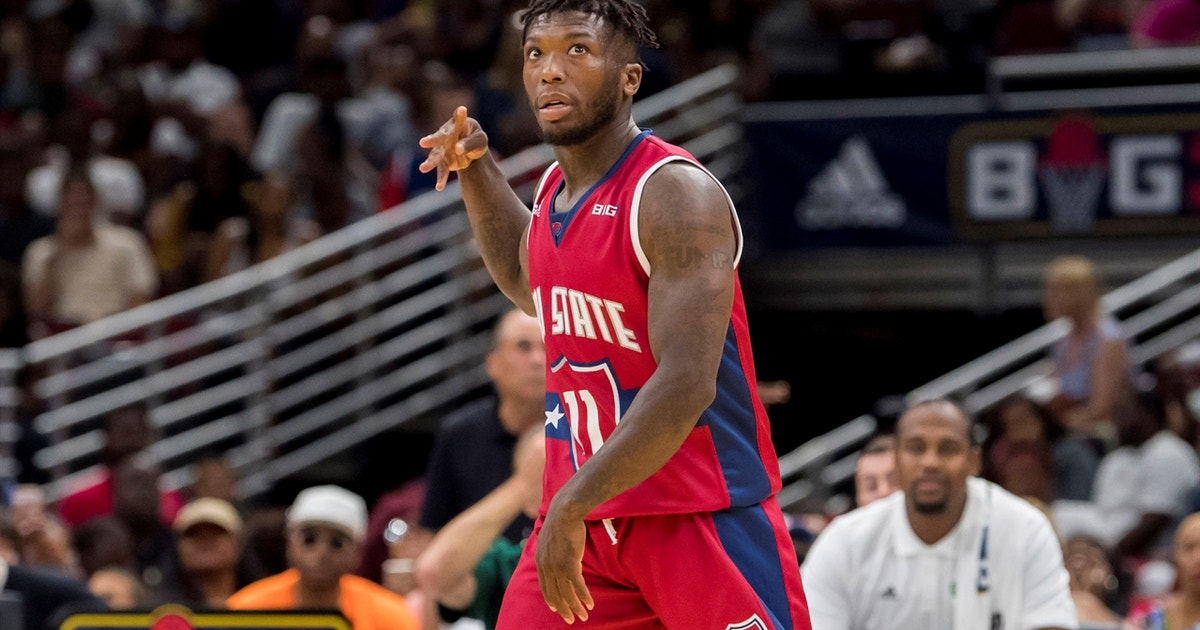 In Nate's return to Chicago, we believe he's going to go play with an edge.
He hasn't had one standout game this season, so we're expecting something big from Nate.
Ricky Davis and the Ghost Ballers are slipping. After starting off 2-0, the Ghost Ballers have been obliterated in 3 straight weeks, failing to score more than 36 points in any of those loses.
This team needs Ricky Davis to turn it up if they want to have a chance to make the playoffs.
The battle between these two on Saturday (8/3) at 1pm Est will be a dog fight. Nate Robinson should give us 20 points, 4 assists, and 2 steals while Ricky Davis drops 17 points & 6 dimes.
Andre Emmett vs Brandon Rush
Who can keep their scoring streak alive the longest?
Maybe both? And that's what we expect.
The aliens are coming off a tough loss after Brandon Rush had a strong game, putting up 23 points with 5 rebounds and a 4-point shot made. For this team to make a serious push, they'll need Rush to keep up the pace, so when Greg Oden and Andre Owens come back swinging, this team will be a problem.
Andre Emmett is on fire. The back-to back player of the week is on a roll and we doubt that'll end in week 7 on Sunday (8/4) at 4pm Est.
We've seen Andre mix it up; driving to the basket, hitting fadeaway jumpers, draining 4-pointers, and he's not going to stop now.
Andre Emmett should drop 25 points, 10 rebounds, and a couple of 3's against the Aliens. Meanwhile, the Aliens will need 20 points, 5 rebounds, and 2 steals from Brandon Rush to win.
Joe Johnson vs Rashard Lewis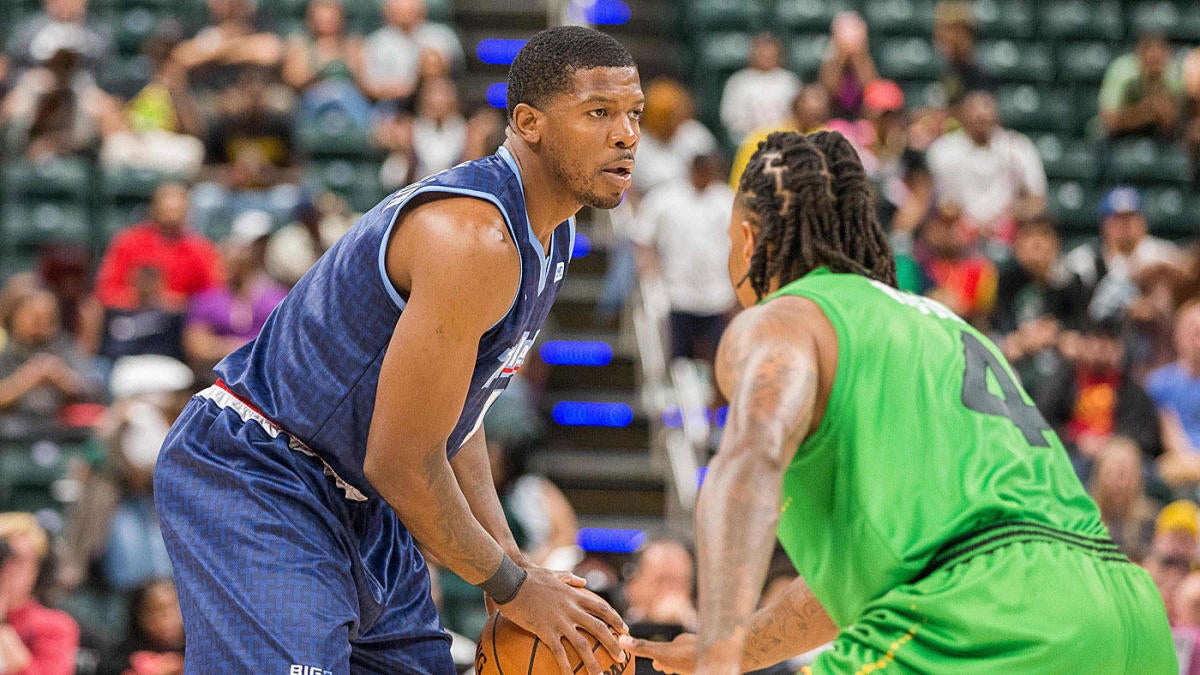 Iso Joe is a problem for any defender, but he hasn't needed to put up big scoring numbers to win.
Last weekend was the first time Joe Johnson subbed out, but the Triplets will likely need him every minute in this one. The 3 Headed Monsters need a win to keep their playoff hopes alive and well, so we expect Rashard Lewis to come up strong for his team.
Rashard is a shooter at heart, so we're looking forward to watching him let it fly on Sunday (8/4) at 5pm Est against Joe Johnson and the Triplets.
We believe Iso Joe will score an efficient 19 points (7/11 field goals) with 8 rebounds and 6 assists while Rashard Lewis drops 15 points, (4) 3-pointers, and hit (1) 4-point shot.
Will McDonald vs David Hawkins
The Ball Hogs haven't won a game yet, why start now?
But, this Sunday (8/4) at 6pm Est might be their lucky day.
Will McDonald deserves to have his first victory this Sunday. He is averaging 17.2 points per game and 9.3 rebounds per game as well. The big man is eating, and we feel David Hawkins will have a very difficult time containing Will.
Since David Hawkins has stepped up his game, Trilogy has won 3 straight games and are now probable to make the playoffs. In his last game, David Hawkins dropped 18 points, 7 rebounds, and 7 assists in a 50-38 blowout against the Enemies.
While Hawkins is a poor matchup to guard Will McDonald, this is a good matchup for him to score and be a playmaker for his team. Our prediction is David Hawkins scores 16 points, grabs 6 rebounds, and drops 8 dimes against the Ball Hogs.
As for Will McDonald, we're ready for a 20 & 10 game (20 points & 10 rebounds).
You can watch the BIG3 on Saturdays & Sundays on CBS and the CBS Sports network. Visit the link below to see when the BIG3 is playing in an arena near you.
Final Score Predictions:
Tri-State: 50
Ghost Ballers: 43
Power: 50
Enemies: 44
Killer 3's: 50
Bivouac: 47
Aliens: 52
3's Company: 49
3 Headed Monsters: 43
Triplets: 50
Trilogy: 50
Ball Hogs: 45
Subscribe to Our Youtube!
Playmaker HQ
Playmaker Training